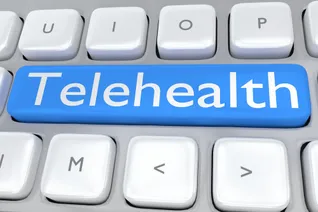 Request Telehealth Appointment
What is Telehealth?
Eden Internal Medicine PLLC now offers telehealth services for all new and established patients. Telehealth – using your home computer, smartphone, or tablet with a camera and secure internet connection – allows you to connect virtually with your physician or provider without coming into the office.
You may now see your provider – including your primary care doctor virtually. Telehealth, also known as telemedicine, allows you to receive confidential services from any private, remote location that works for you, removing many day-to-day barriers that may otherwise keep you from getting the care you need. Our virtual doctor's visits are appropriate to evaluate medical conditions including mild and most moderate illnesses, and concerns about infection with COVID-19. A virtual visit is also appropriate to manage acute minor illness, ongoing health conditions like high blood pressure, diabetes, and depression.
What conditions/Concerns Can Be Addressed Via Telehealth?
COVID-19 concerns
Respiratory problems
Sinus infection
Sore throat
UTI (urinary tract infection)
Allergies
Cold/Flu
Constipation
Cough
Diarrhea
Ear problems
Fever
Headache
Insect bites
Yeast infections
Gout
Abdominal cramps
Mild asthma
Muscle pains/strains
Arthritic pain
Joint aches/pain
Skin infections
Hemorrhoids
Nausea
Pink eye
Rash
Vomiting
Pain in back, neck, or limbs
Contraception
Chronic condition follow-ups (e.g. depression, ADD, high blood pressure and diabetes)
What Are the Benefits of Telehealth?
It is the preferred method for care due to COVID-19 limitations although it requires you have a smart phone for video call.
It allows you to continue receiving essential care services from any location
It avoids disruption of treatment due to travel, vacation, relocation, etc.
It is convenient to schedule, virtually attend, and follow-up with your provider
It offers an easier communication and appointment option for those who are home-bound due to medical conditions. Patient can use their family member's phone for the visit.
How does patient request Telehealth visit?
You can request Telehealth appointment by clicking on the Telehealth button on Home page button. You can also request telehealth Video appointment through your follow my health portal.
Remember Telehealth is not used for Acute emergency situations. Call office or 9-1-1 for life threatening emergencies.
Once appointment is requested, we will get back to you.